Installing retaining wall systems shouldn't be a headache. Instead, installation should be the easy part. Using CornerStone® products, you'll find your projects installed with less resources and in a more efficient timeline. Designed by a contractor who simply wanted to do his job more easily, the majority of our products:
Often see a small crew easily installing 200 – 600 square fee of wall units a day

Require only one person to handle the CornerStone® lightweight hollow core

Utilize the one-step SecureLug system to interlock the units, reducing installation time without the need of pins or clips

Allow for easy to saw, cut, add special lighting, and so much more for adding unique and creative details for each individual project
Simple, cost effective, reliable: it's designed just for you!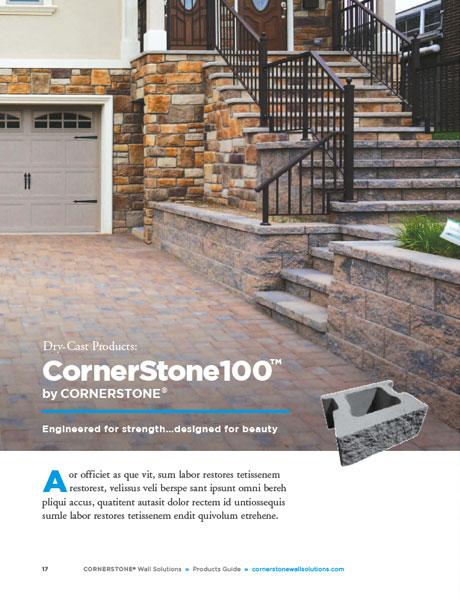 Installation Guides
While each of our products are easy to install, they are all unique. Find all our product installation guides in one spot! See All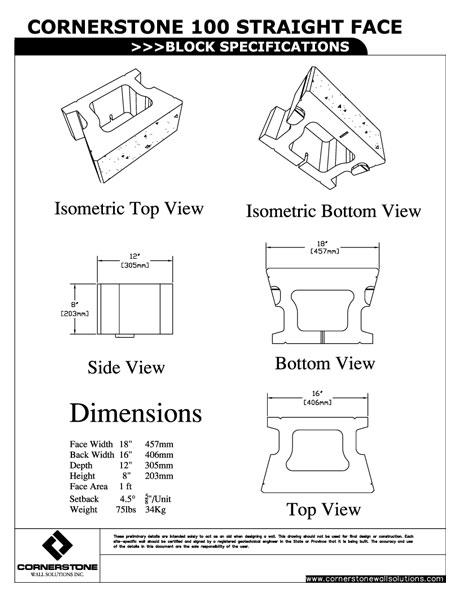 How-To Documents
For unique curves, designs, lighting, and much more, CornerStone® walks you through each step to create a truly unique retaining wall for your project. See All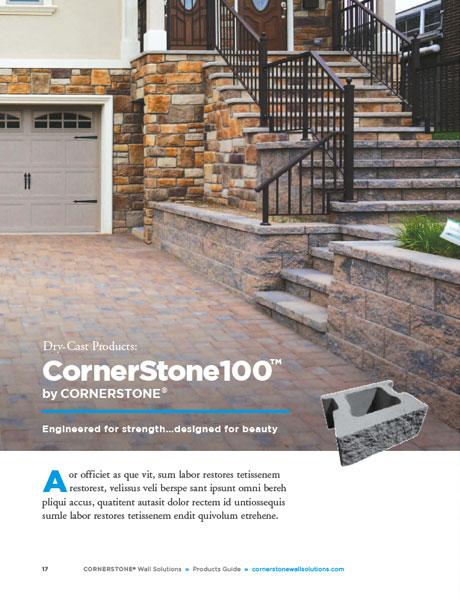 Product Brochures
While our products are all designed with you, the contractor, in mind, each one has its own unique set of features. Learn which product best suits your needs and gain ideas as to what you can accomplish. See All
Our Line of Premium Retaining Wall Products…for Your Inspiration
CornerStone Walls Support Iconic Property Bottling Plant Apartments - Frederick, Maryland Total CornerStone 100 Retaining Wall Blocks: 6,288 SF Fabric Used: Mirafi 140N 4 ounce Geogrid: Yes, Strata SG200 Installation Company: Botanica Enterprises (Wall Contractor) Designers: Scott A. Miller Consulti [...]

Waterfront Boat Docks & Retaining Walls Ridgeley, West Virginia Total CornerStone 100 Retaining Wall Blocks: 1,842 SF Fabric Used: Non-Woven Filter Fabric Geogrid: Yes, Unknown Size Installation Company: All Seasons Landscaping Manufacturer: York Building Products Challenges of Waterfront Retain [...]

Lynchburg Virginia Retaining Walls Bluff Walks     Total CornerStone 100 Retaining Wall Blocks: 5,000+ SF (460 sq m)  Architect: (KWLS) Kennon Williams Landscape Studio  Location: Lynchburg Virginia Manufacturer: Boxley Hardscapes   Cornerstone Wall Solutions and Boxley team up to hel [...]
Sign up for our newsletter