Iconic Equestrian Show Jumping Facility Retaining Walls
Spruce Meadows is a lively venue with an impeccably maintained and thriving outdoor area. Though visitors are welcomed year round, its annual horse jumping show is what attracts the largest congregation of people. As the area receives heavy traffic during this time, it was necessary to uphold a high standard in all facets of its design. Given this, Cornerstone retaining system was selected when there was a need for improvements to be made to the outdoor area to ensure that all visitors could have the best experience possible.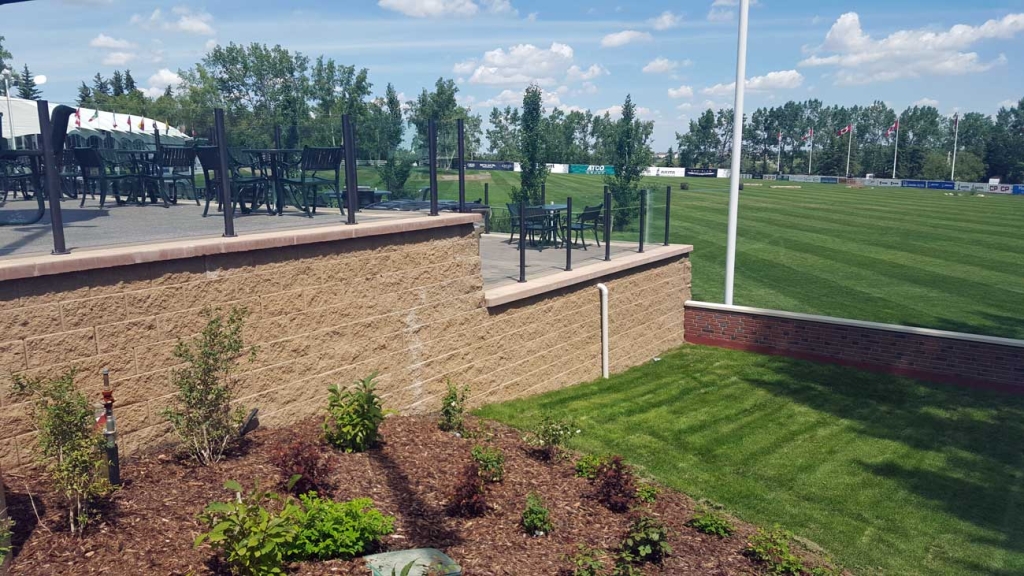 With the use of Cornerstone retaining wall blocks – which reach a maximum height of 7ft (2.0m) on the grounds – Spruce Meadows is now not only more pleasing to the eye but easier to traverse and more capable of catering to an influx of people, all while still feeling spacious. Small, terraced retaining walls allow for flowers and shrubs to adorn and soften the landscape, adding splashes of color and vitality throughout the venue.
Cornerstone block retaining walls also expanded the viewing gallery for horse show jumping by making the area more accessible to crowds. Improvements were also made to the seating area so guests and racers alike are now able to relax and enjoy themselves. There is an abundance of areas to eat lunch, read, or talk. In addition to an erected pavilion, an expanded stage was added, making it possible for the grounds to accommodate numerous types of events.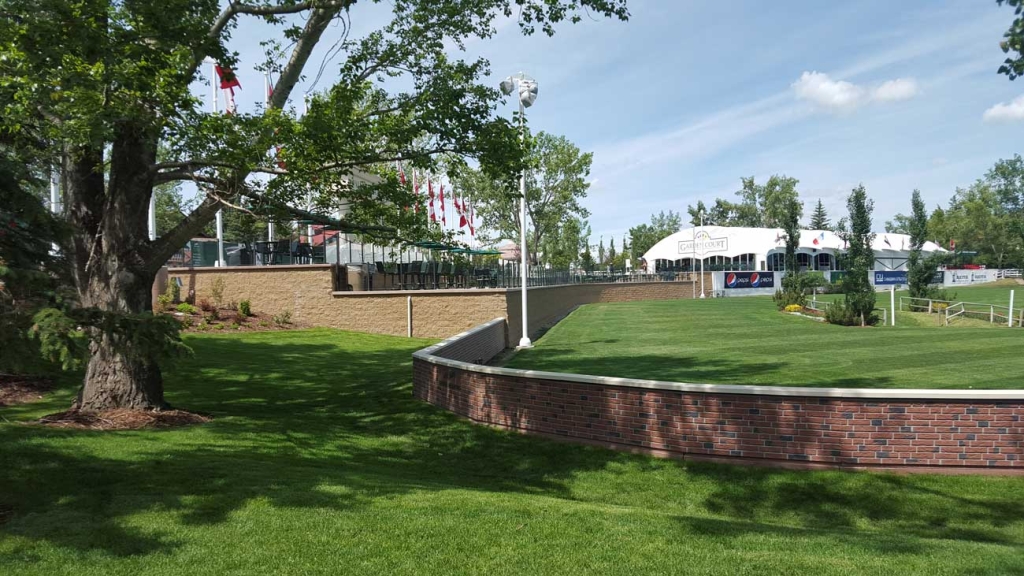 The project was a great success with the help of the SimplyStone Landscapes wall installer, as well as the producer, Expocrete Oldcastle. By expanding and improving their existing venue with Cornerstone block retaining walls, Spruce Meadows has broadened the scope of possibility. Visitors can be assured of a fun experience in an outdoor area that is defined by reliable and adaptable block retaining walls.