5 Tips for an Everlasting Block Retaining Wall
Does this sound familiar? Your Neighbour has taken on a "simple" project of building a block retaining wall to level out their yard, walkway or even a simple planter. This Weekend Warrior is out in full force ordering materials and buying work gloves to build the beautiful retaining wall….only to find that their initially "little" project has become a huge under taking. 2 years later, their marvellous block retaining wall is still leaning over, falling apart or unfinished.
So, how can you avoid these same hiccups and headaches that your neighbour found along the way? Simple! follow these 5 Tips for an Everlasting Block Retaining Wall take and build the block retaining wall of your dreams.
1.0 – Water is Your Block Retaining Walls Enemy
Well, maybe not yours, but definitely your block retaining walls. The CornerStone team has seen it over and over again. Improper water management decimating a beautiful wall. Remember, canyons have been created by the tiniest of streams, so keep water away from your wall. Don't cheap out on a proper drainage system. Even before you begin, we recommend that you pay attention to where the water currently flows so you can design around – or away from it, keeping the flow away from your structure.
2.0 – It's All About the Base
Base preparation for retaining walls is often over looked and under achieved. The base of your retaining wall structure is ultimately the defining factor on how good your wall will look. Pay attention to the type of ground you're building on, since a lot of topsoil or bedrock can hold hidden water, which will only present itself once the soil is disturb. Take the necessary steps to understand the ground you're building on and plan accordingly so your base will remain stable and not run into issues down the road. Now is the time to re-adjust your planning and deal with it.
3.0 – Organic is Bad
Organic may be good for your belly, but it certainly isn't good for a retaining wall's structure. Organic soils have virtually no benefit or strength to contribute to your wall. As a matter of fact, organic top soil will keep breaking down, causing more problems later on in your wall's life. However, you will need top soils (organics) for the top part of your wall and for the grass to grow. If you're building a planter for growing vegetables, there are also great design details that can incorporate organic soil. BUT during the actual construction of your wall use the right materials and steer clear of organic!
4.0 – Engineering
It's unfortunate, but a common problem: the cost of hiring an engineer can over shadow the actual importance. Why? The engineer's roll is to ensure that your retaining wall is designed and installed properly, not just for visual appeal, but for safety as well. Every yard location and geographical region has its benefits and disadvantages and your local geotechnical engineer should be familiar with the area and how to design your wall based on the ground you're working on. They should be able to provide you with a cross section design based on your soils and save you from missteps down the road. In fact, if you don't hire an engineer, you may end up paying more to fix any issues you run into that you would have bypassed had you hired an engineer in the first place. The best advice? Hire an engineer at least to better understand the ground and soils on your land.
4.5 Measure Twice, Cut Once
String lines and measurements are very important for the initial outline of your retaining wall system. Keeping your wall straight, or perhaps not as sometimes those tantalizing curves can really add to the elegance of your yard, is crucial to ensuring that you have the right measurements, the proper amount of block units, and so on. Keep measuring and using string lines to keep things straight…even if you are curving!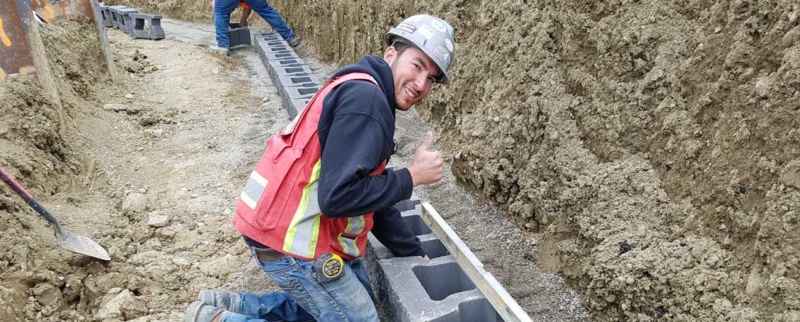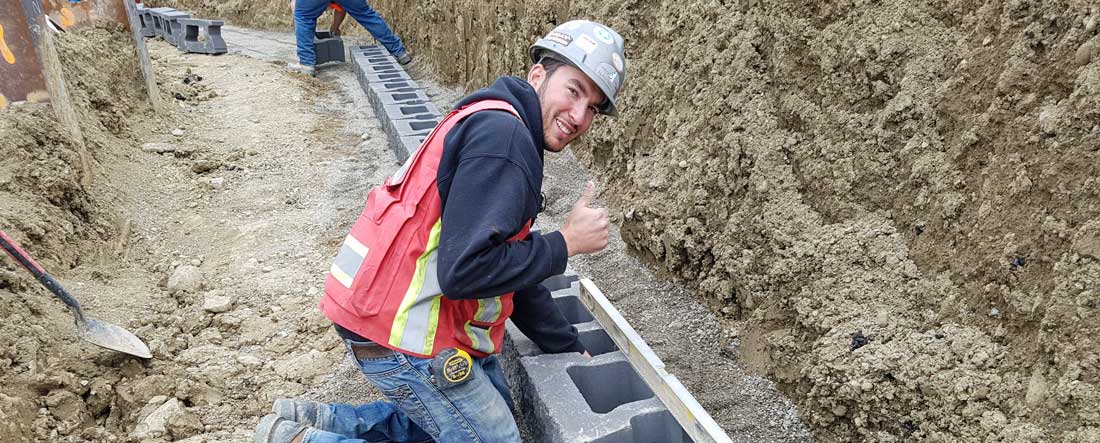 Learn all about proper installation practices in our Installation section here. CornerStone Installation 
5.0 – Geogrid is NOT Snow Fence
Although geogrid sure does look like our North American snow fences, it really is not. Geogrid is specifically designed for connecting to your retaining wall blocks, drainage gravel and fill area. The geogrid has been manufactured with tensile strength to hold those layers you've meticulously compacted back into place. It's sole and only purpose is to hold these items in place and not to keep snow away from your wall.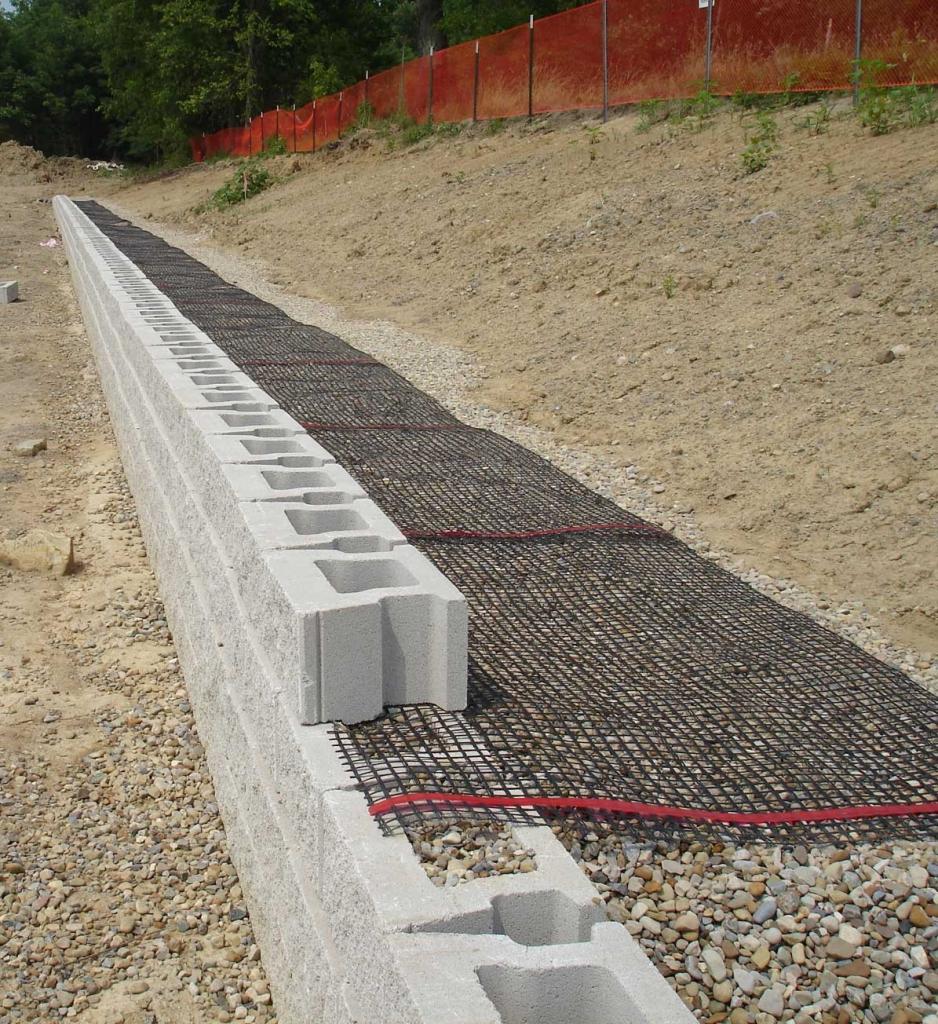 In fact, even the Great Wall of China was designed this way using reed mats layer after layer after layer ….you get my drift.
Bonus Tidbits:
– Always call before you dig to avoid hitting any lines that may be hidden in your ground
– Check with your local, county or city bylaws to see how high you can build your wall before your require designed and stamped engineer prints
– Download our Installation manual for step by step installation of your cornerstone block retaining wall Installation guide
Hopefully a few 5 Tips for an Everlasting Block Retaining Wall will inspire you to take your project to the next level and be the envy of your neighbourhood… or maybe just your neighbour!
[/fusion_separator]
Have a listen to what the Inventor or CornerStone Retaining Wall Blocks has to say

About the author:
### CornerStone is about building beautiful retaining walls, simply. To help you build beautiful things, simply, feel free to look through our full product line and installation guides.